Where can I find more SAM Space projects?
You can find sample projects on our Youtube channel and Twitter page. In addition, we also have sample project ideas available in our Maker Task Cards and examples of projects built on our competition page.
Maker Task Card Examples: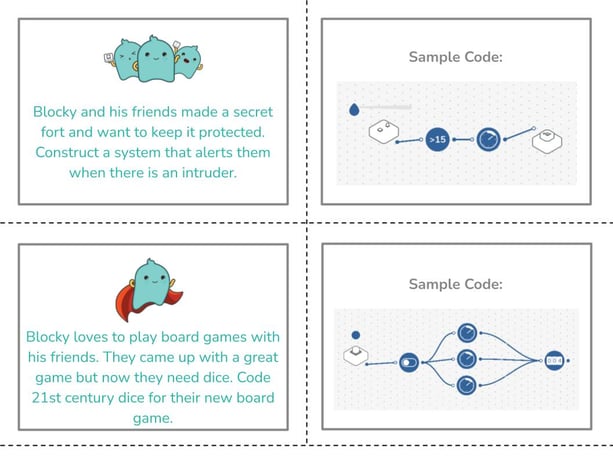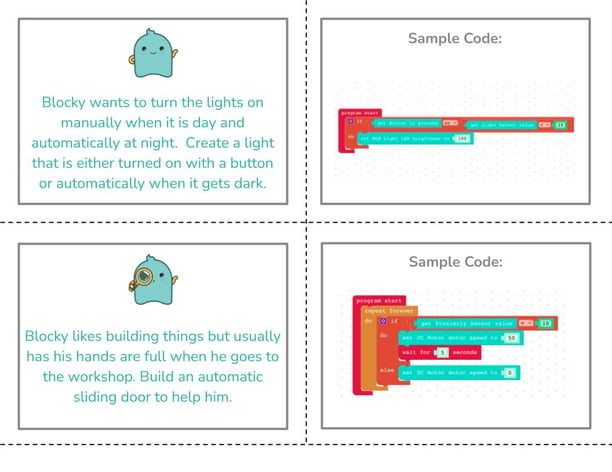 For more project ideas, please take a look inside the Lesson Plans in the Content Hub.