The STEAM Alpha kit is an introductory STEAM lesson kit comprised of a variety of teaching materials, a flow-based coding app and a number of wireless electronic blocks and accessories. Use the SAM Blocks and the SAM Space app to build classroom projects with your students and complete lesson plans. The Alpha kit is suggested for up to 3 students at a time.
The STEAM Alpha Kit contains:
Getting Started Guide
1 Multi Micro USB Charging Cable
Free access to SAM Space- a simple, visual app of coding designed for every teacher and student
1 tray containing:
o 2 DC motors
o 1 Light sensor
o 1 RGB Light
o 2 Wheels
o 1 SAM Controller
o 1 SAM Car Chassis
o 1 Roller Ball
o 2 LEGO Gear Attachment
o 2 Small and 2 Large LEGO Holders
The STEAM Alpha Kits are compatible with Chromebooks, Android tablets, Windows devices, iPads, and Mac computers to suit your classroom's inventory.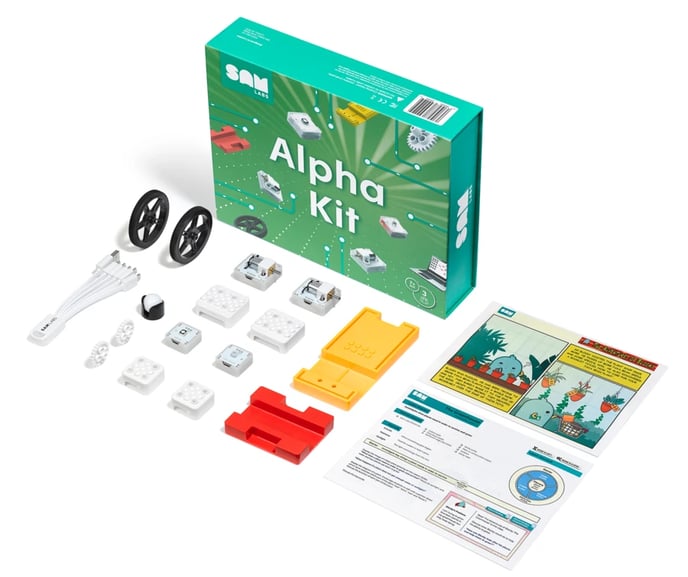 Note: the STEAM Course Kits are designed for up to 3 students.