What comes in a Learn to Code Kit?
The Learn to Code Kit contains:
50+ CSTA aligned lessons for Grades 4, Grade 5, Grade 6, Grade 7, Grade 8
10 micro:bits, 30 Bluetooth blocks (10 buzzers, 10 light sensors, 10 sliders), 10 accessories
In-kit charging station
Free access to SAM Blockly- an immersive web based coding platform
Designed for teachers of all levels of coding experience
The Learn to Code Kit is compatible with Google Chrome, Windows and Mac to suit your classroom's inventory.
Note: The Learn to Code Kits are designed for up to 30 students.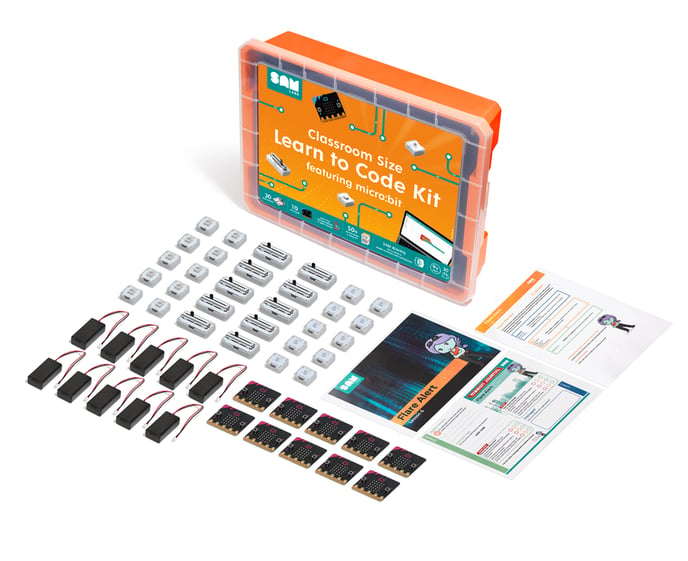 For additional information, please watch the video below:
Note: Workbench has been updated to SAM Blockly