What are the charging options for my SAM blocks?
Each kit comes with single or multi micro USB charging cables which you can use to charge 1 (single) to 5 (multi) blocks at a time. You can also purchase a charging station which allows you to charge 30 blocks at once.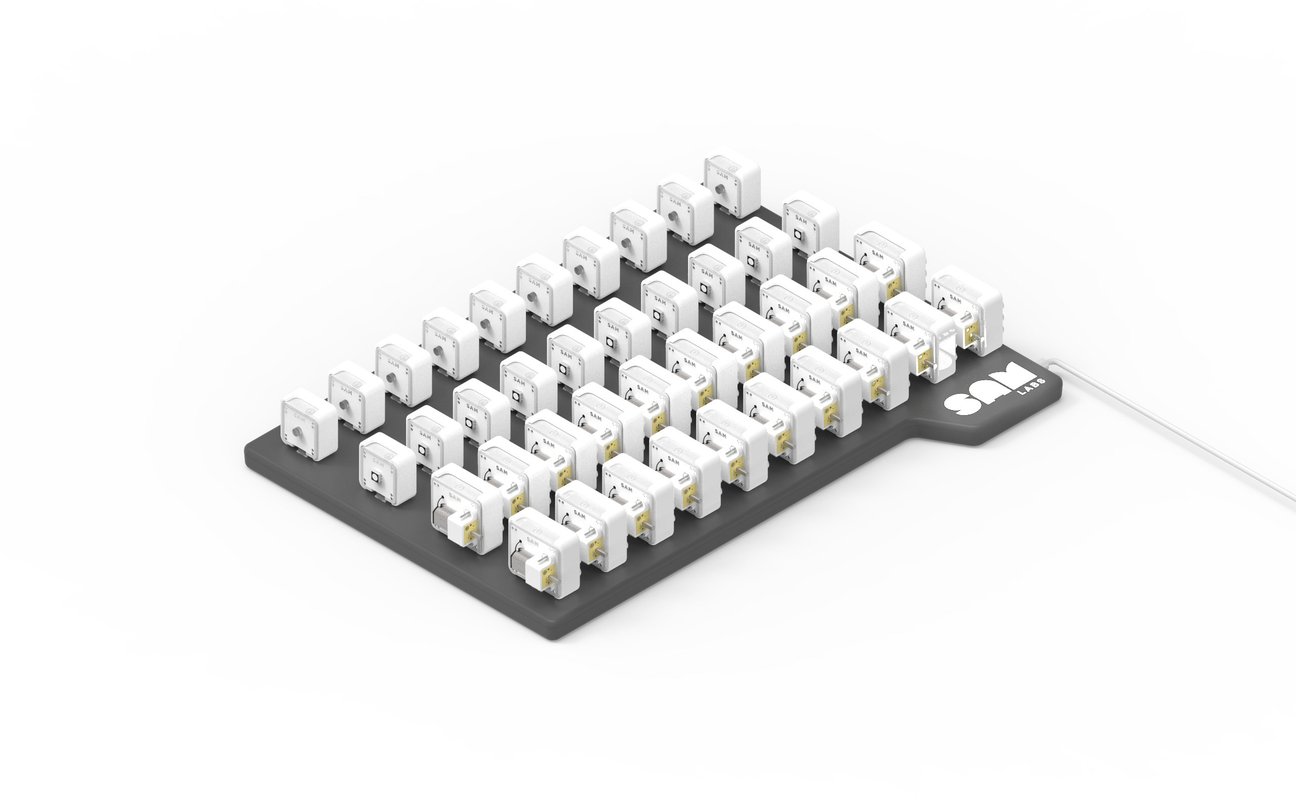 Note: The Learn to Code Classroom Kit's box is a charging station so it does not come with additional cables.