Getting Started With SAM Studio
How do I access SAM Studio?
Click here to access SAM Studio.
Within SAM Studio, you'll be able to easily toggle between both SAM Space and SAM Blockly. To get started, click on the '+' on the top right of your screen and select SAM Space or SAM Blockly.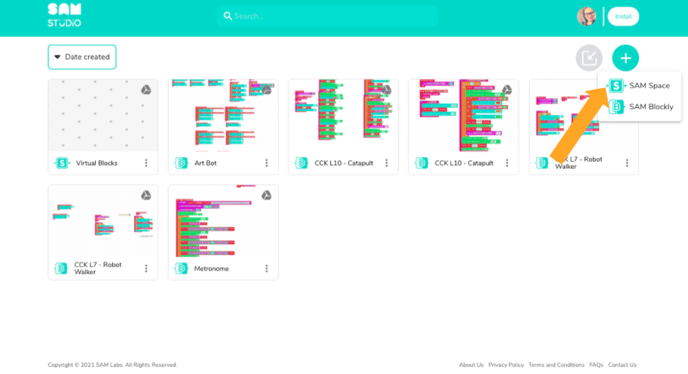 Note: To gain full access to SAM Space and/or SAM Blockly on SAM Studio, you will need tokens. To get permanent tokens, you must be an existing customer or purchase a subscription plan. To register for tokens as an existing customer or to obtain temporary or trial tokens as an interested user, follow the instructions here: Register for Tokens.